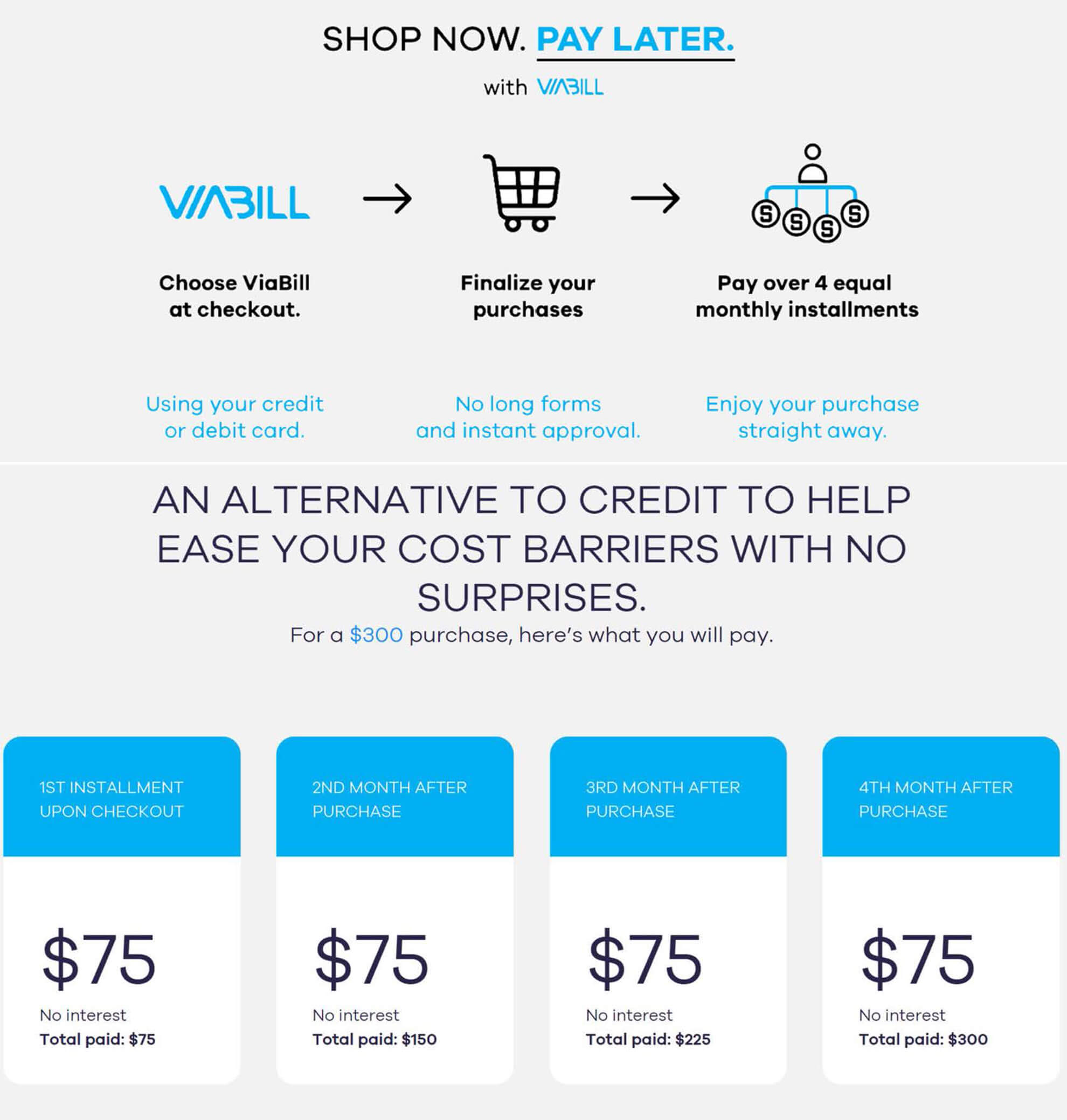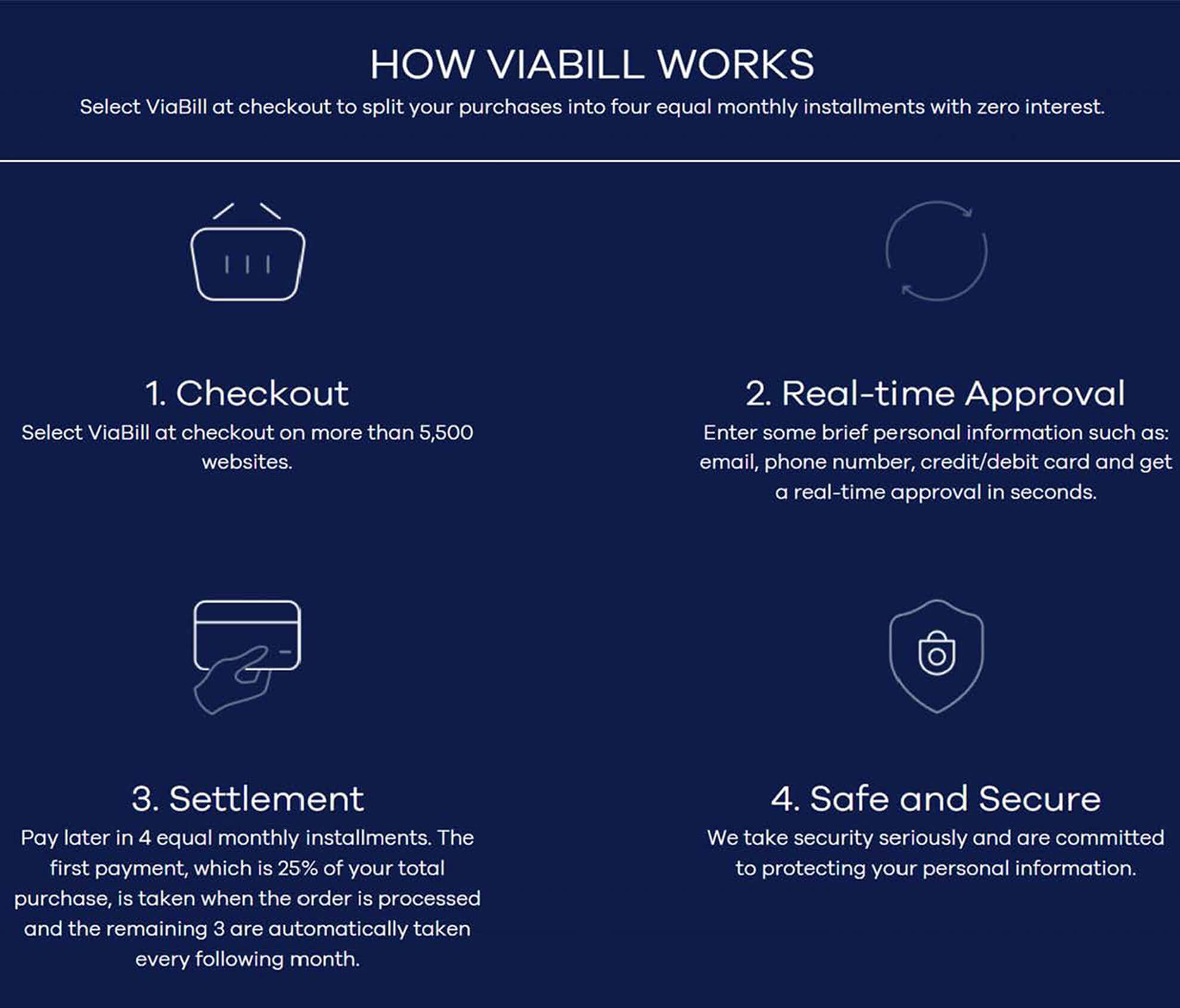 Get the answers to your questions about e‑commerce financing
What is ViaBill?
ViaBill is a payment solution that gives shoppers the opportunity to buy now and pay later in easy equal monthly installments, interest-free.
No credit checks required.
Instantly approved in the checkout flow.
We charge 25% of your total purchase on your card upon checkout and you pay us the rest later, 25% every following month.
Does ViaBill charge interest or fees?
ViaBill charges no interest or mandatory fees. We believe in transparent pricing.
How do I sign up for ViaBill?
You can sign up during the checkout process on any one of our merchants' websites – simply choose ViaBill as your payment method. For the initial sign up we will just need your email, phone number, and a credit/debit card. You'll instantly know if you are approved! In order to use ViaBill you must:
be at least 18 years old
have a valid and verifiable mobile number
use a US credit card to make a purchase
What information does ViaBill collect?
For the initial signup, we only need your email, mobile number, and credit/debit card. After that, we simply need you to re-enter your email and verify it by mobile number to make a future purchase through ViaBill. ViaBill is completely secure.